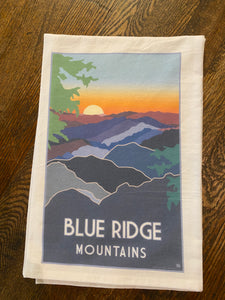 Embark on your own adventure with the Blue Ridge Mountain Flour Sack Towel! Its unique design, featuring the iconic Blue Ridge Mountains, adds a bit of fun flair to your kitchen. Crafted with quality and care, this flour sack towel is perfect for wiping up messes and showing off your mountain side!
Excellent quality!
These towels fly off the shelf! They are of excellent quality and unique design.
Great designs
I really love these. I bought some for myself and then went online and bought for presents.